Sunday, June 04, 2006
I found a link for an acronym search engine. A neat thing to have I suppose, from now on I won't have to wonder what the heck some acronyms mean.
Remember my post last month on the acronym PUSH? Anyway, I run that acronym through the engine and got this.


Hardly surprising at all. However, the search for WWJD returns some unexpected results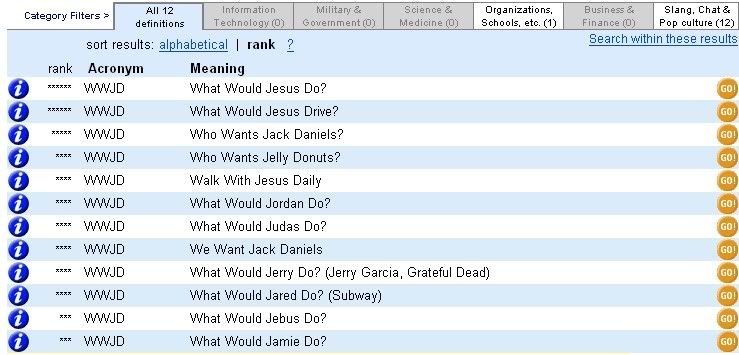 Do Christians who wear wristbands with the acronym WWJD knows that it also stands for "what would judas do"? I suppose they don't. Or else we wouldn't see any of those bloody wristbands.